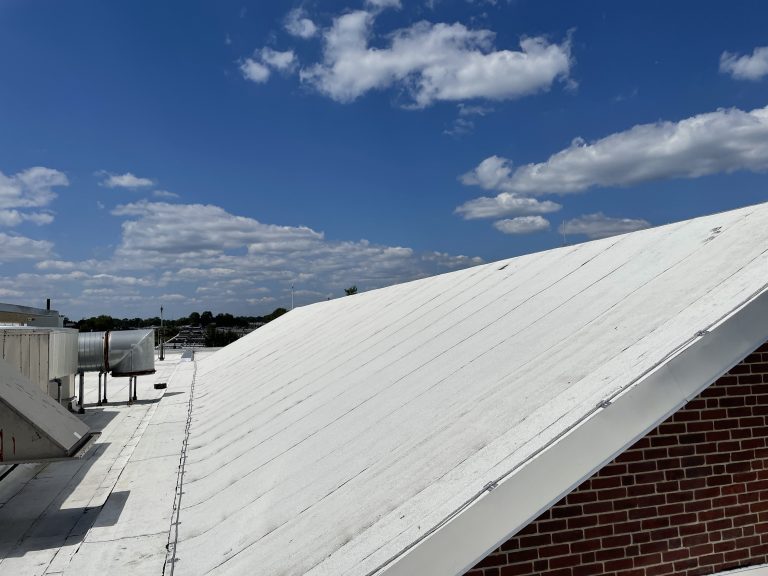 Winterize Your Roof
Mild winters have come and gone and are no longer the norm… are your facilities ready?
No… well below are just some of the things you should be doing as part of a good preventative maintenance program for your low-slope roof. When it comes to commercial roofing repairs due to the normal freeze\thaw cycle, Property Managers and Business owners in the New York, New Jersey, Delaware and Pennsylvania areas have had relative luxury over the past 4 years. But after many meteorologists and weather outlets have published their 2013-2014 outlooks it looks like we are in store a much more "normal" northeast winter season. What can you do to make sure you minimize the effect of normal winter weather conditions on your commercial rood? We've listed a couple of high priority checklist items that DCI uses during our preventative maintenance inspections. 
Identify your leaks now! – Once the snow and ice build up it makes finding and repairing leaks harder.
Have a detailed inspection done – Detailed inspections will provide the owners or tenants with the true condition of the roof and reveal minor issues before they become headaches latte.
Repair and prepare  -penetrations, curbs, skylights, ducts, flashings.
     "Normal insulation is a thermal barrier but once it becomes wet it's now a thermal conductor!"
As everyone in the commercial roofing industry already knows, these steps surely are not a guarantee that you will be with out leaks this winter. However a RoofCare Industry study in 2009 found that implementing "an aggressive maintenance program can cost as little as $0.04 per square foot per year. However, repair and maintenance costs without an aggressive roof maintenance program can exceed $0.16 per square foot!"
Utilizing Certified Maintenance Professionals and preventative maintenance programs, building owners and property managers can reduce or eliminate pervasive damage caused by leaks and help extend the life of their current commercial roof system. GAF, the largest roofing material manufacturer provides a comprehensive manual for property managers, building owners, architects and specifiers which addresses the benefits to roof maintenance, roof restoration, and asset management [click here to download pdf].
Read more about the Services DCI provides for Commercial roof maintenance. Not all commercial roofing contractors provide maintenance.