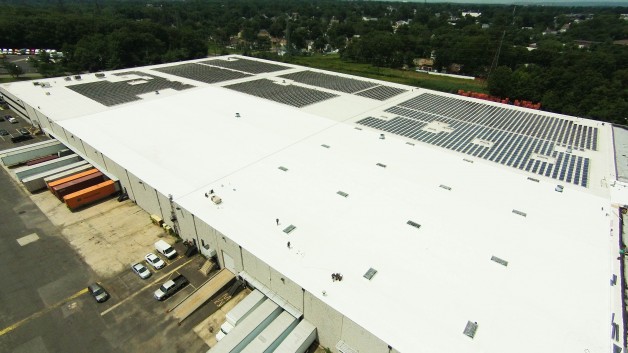 Replace that Roof? – Strategies for Small Business
Roofing issues can be a real nightmare. Even if you've got a relatively new roof on your property, a bad storm can wreak havoc and create issues like standing water, leaks, poor runoff, shingle damage, clogged drainage, among others. The problem is that for small business owners, every penny counts, and when a roof needs to be replaced that's a major expense. What do you do when you need to have major roof work done, and you just don't have all the money you need?
If your concern is with the big picture and the long term, the first thing you should know is that repair and capital improvement costs are deductible for businesses. Repair costs like this are considered business expenses and so allow you to modify your tax base at the end of each year, but may require ordinary and regular repairs to keep the property in serviceable condition. This means that you should have a qualified roof repair company perform regular maintenance on your roof, which is a good idea anyway and can save you money in the long run.
In addition, there are depreciation deductions available that allow you to deduct the cost of the property as it ages, based on the value of the property and on improvements made, prorated from the year of purchase.
If you have the money in the bank, and are just unsure whether you should spend it, the availability of tax deductions makes the expenditure a bit more palatable, knowing that you will recover at least some of the costs down the road. Your tax professional can help you figure out the specific deductions available to you.
Strategies for Roof Replacement
There are many strategies you can adopt to replace your roof if you don't have the money all at once.
Break It Up. We don't mean the roof itself, obviously, but the project. Tackle your roof replacement in affordable chunks, starting with the worst portions and working your way out to the areas of least damage. This will allow you to manage your expenses in more manageable pieces.
Repair vs. Replace. It's possible that your damage may be repairable rather than requiring replacement. Certainly, if you can do this, it will save you money in the short term, allowing you to put aside funds for replacement later on.
Another thing you can do is call a professional and qualified commercial roofing company in to consult (See our Due Diligence series for tips on selecting a roofer). It may seem like calling a professional is the last thing you want to do when you have little money, but most commercial roofers will be able to assess your damage and needs and help you to budget for the necessary repairs.
If you're not sure how to go about replacing your damaged roof, calling in a professional can be the best approach to take. Qualified commercial roofers will be able to offer you options that you probably didn't know were available, and an evaluation and inspection can turn into a relationship that can save you a lot of money in the long run